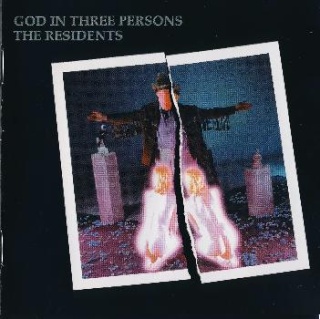 La obra más celebrada de The Residents, y también la que pudo ser la más ambiciosa (se reivindicaron con Freak Show). Sobre la obra en cuestión que es el fundamente de cada track y su continuidad nada diré, primero por que em ha sido imposible verla y a tientas de ella no hablaré, sólo me queda decir que si es material la desición de escuchar a los Residents de siempre con un sutil tono académico, éste es el disco indicado, el primero, el disco original, el segundo, el soundtrack de la obra en cuestión.
Y aun me faltan semanas para terminar de medirlo en totalidad.
CD1



Tracklist:



01. Main Titles
02. Hard & Tenderly
03. Devotion?
04. The Thing About Them
05. Their Early Years
06. Loss Of Loved One
07. The Touch
08. The Service
09. Confused (By What I Felt Inside)
10. Fine Fat Flies
11. Time
12. Silver, Sharp, And Could Not Care
13. Kiss Of Flesh
14. Pain And Pleasure



Links: (FLAC - CUE - Log)



1
2
3
4



Pass:

edelce
...______...
CD2
01. Main Titles
02. Hard and Tenderly
03. The Thing About Them
04. Their Early Years
05. Loss of a Loved One
06. The Touch
07. The Service (Part One)
08. The Service (Part Two)
09. Confused by What I Felt Inside
10. Kiss the flesh
11. Pain and Pleasure



Links: (FLAC - CUE - Log)



1
2
3



Pass:

edelce



Scans:


1