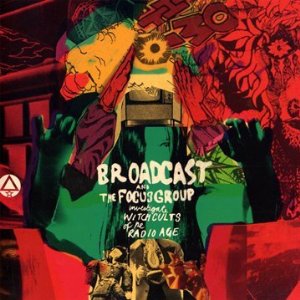 Con la reciente muerte de Trish Keenan la desolación me enredó por unos minutos, en ella veía reflejados muchos de los atributos que un músico innovador debiera tener, por que al parecer no es sencillo ser mujer y estar a la vanguardia (una rápida ojeada a lo actual puede ser categórico en ésto), y Trish se acercaba con su hermetismo prolífico al respeto que siento por Ikue, por ejemplo.
La unión de las dos bandas presentes es quizás el trabajo más contundente, probablemente de ambas agrupaciones, un sonido abiertamente sicodelico, complicado, que se levanta desde nuestra espalda para aturdirnos si le prestamos mucha atención, maravilloso para disfrutar en esos estados de frágil conciencia.
Tracklist:
01. Intro/magnetic tales
02. The be colony
03. How do you get along sir?
04. Will you read me.
05. Reception/group therapy
06. A quiet moment
07. I see, so i see so
08. You must wake
09. One million years ago
10. A seancing song
11. Oh you chatterbox
12. Drug party
13. Libra, the mirror's minor self
14. Love's long listen-in
15. We are after all here
16. A medium's high
17. Ritual / looking in
18. Make my sleep his song
19. Royal chant
20. What i saw
21. Let it begin/oh joy
22. Round and round and round
23. The be colony/dashing home/what on earth took you?
Links: (FLAC | Separate Tracks)
1
2
3
Pass:
edelce