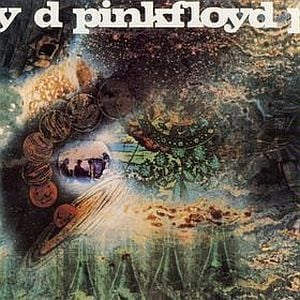 Tracklist:
1. Let there be more light (5:38)
2. Remember a day (4:33)
3. Set the controls for the heart of the sun (5:28)
4. Corporal Clegg (4:12)
5. A saucerful of secrets (11:57)
6. See-saw (4:36)
7. Jugband blues (2:59)
Line-up/Musicans:
- Syd Barrett / guitar, vocals
- David Gilmour / guitar, vocals
- Nick Mason / drums
- Roger Waters / bass, vocals
- Richard Wright / organ, piano, vocal
Lossless (FLAC | Tracks separados):
http://rapidshare.com/files/273134111/heru-pf-asos-1968flac.part1.rar
http://rapidshare.com/files/273154993/heru-pf-asos-1968flac.part2.rar
http://rapidshare.com/files/273156279/heru-pf-asos-1968flac.part3.rar
Password: goya
Y Pink Floyd lo logra nuevamente. Barrett ha demostrado que sus aspiraciones de ligarse al arte y "sentir" realmente la música que construye, lo han catapultado muy lejos; tal vez más de lo que él esperaba. No obstante, su adicción a las drogas del momento, en particular el LSD, lo ha ido opacando, inundando e invadiendo paulatinamente, al punto de que constituirse como un óbice para su continuidad en la banda. Sin embargo, Pink Floyd suma gradualmente a su lineamiento a un nuevo guitarrista que, desde una posición de bajo perfil, dará soporte y colaborará para mantener este coloso que recién se eleva hacia las alturas:
David Gilmour
.