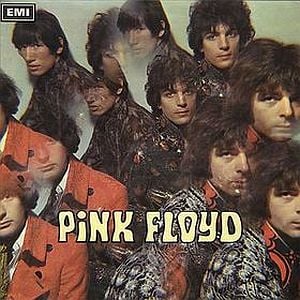 Tracklist:
1. Astronomy Domine (4:12)
2. Lucifer Sam (3:07)
3. Matilda Mother (3:08)
4. Flaming (2:46)
5. Pow R. Toc H. (4:26)
6. Take Up Thy Stethoscope And Walk (3:05)
7. Interstellar Overdrive (9:41)
8. The Gnome (2:13)
9. Chapter 24 (3:42)
10. Scarecrow (2:11)
11. Bike (3:21)
Line-up/Musicans:
- Syd Barrett / guitar, vocals
- Nick Mason / drums
- Roger Waters / bass, vocals
- Richard Wright / organ, piano
Lossless (FLAC | Tracks separados):
http://rapidshare.com/files/273167555/heru-pf-tpatgod-1967flac.part1.rar
http://rapidshare.com/files/273174972/heru-pf-tpatgod-1967flac.part2.rar
http://rapidshare.com/files/273180760/heru-pf-tpatgod-1967flac.part3.rar
Password: goya
El inicio de esta gran odisea llamada Pink Floyd, de la mano del vanguardista
Syd Barrett
. Un disco extrovertido, sin temor a la innovación, creativo y por sobre todo, fuertemente artístico. Marca el comienzo de lo que será una nueva era del art-rock, junto con
The Velvet Underground
, enfatizado por el contenido psicodélico y un distanciamiento de aquellas pretensiones de "rock star".
Interstellar Overdrive
es todo un himno a romper aquellas trancas compositivas de la escena rockera en UK, buscando una catarsis en su público por la mera belleza de esta nueva libertad.