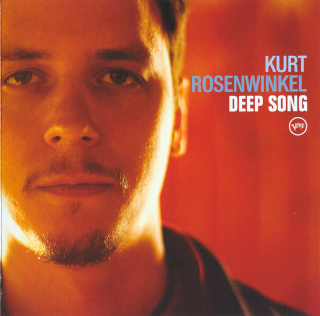 De los pocos discos que se pueden conseguir de este caballero en la red, y es que me ha sido poco posible encontrar otros discos de los cuales he oido en el formato mp3, muy poco lossless de este caballero, en fin, alentado por una pequeña petición subo uno de los trabajos de este guitarrista que realiza grandes trabajos a la hora de interpretar jazz, no sólo por su técnica bastante favorable al estilo, sino que tmb por su rúbrica personal, basada en detalles técnicos a la hora de ejecutar, ciertos plumeos que hacen más interesante su música, perteneciente a la vanguardia del jazz contemporáneo realizado en Europa, y que ciertamente, aterriza a chile en fechas de Agosto, una visita muy poco difundida, por cierto.
Tracklist:
01. The Cloister
02. Brooklyn Sometimes
03. The Cross
04. If I Should Lose You
05. Synthetics
06. Use of Light.
07. Cake
08. Deep Song
09. Gesture
10. The Next Step
Links: (FLAC + CUE + Scans)


http://rapidshare.com/files/258553135/KR_-_DS1__Edelce.rar
http://rapidshare.com/files/258568793/KR_-_DS2__Edelce.rar
http://rapidshare.com/files/258877487/KR_-_DS3__Edelce.rar
http://rapidshare.com/files/258898850/KR_-_DS4__Edelce.rar
http://rapidshare.com/files/258941180/KR_-_DS5__Edelce.rar
http://rapidshare.com/files/258948737/KR_-_DS6__Edelce.rar
Pass:
edelce