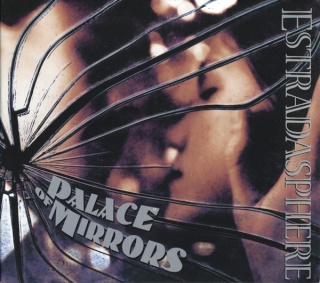 Desde hace algún tiempo vengo diciendo que hay Tres Grandes Bandas en Estados Unidos que cruzan todo riesgo musical posible, bandas que no están dedicas a crear un sonido, como fue la bandera de lucha por ejemplo, del prog, sino que mezclan todo lo que seles cruce hasta en una sola composición, provocando desde una fascinación orgásmica (en mi caso), hasta un aturdimiento por lo drástico de ciertos pasajes, ellas son Sleepytime Gorilla Museum, Secret Chiefs 3 y la presente, Estradasphere.
Es sencillamente maravilloso lo que crea esta banda, arreglos clásicos para cuerdas, heavy metal crudo, noise pseudo/industrial, guitarras a la Beach Boys, jazz modal a la Gillespie, en esencia, un disco completamente vanguardista, no UN sonido, sino VARIOS, Recomendado ampliamente y dicho sea de paso, uno de mis discos de cabecera.
Tracklist:
01. Title
02.
Palace Of Mirrors
03. A Corporate Merger
04. The Terrible Beautypower Of Meow
05. Colossal Risk
06. The Unfolding Pause On The Threshold
07. Smuggled Mutation
08. Six Hands
09. The Debutante
10. Flower Garden of an Evil Man
11. Those Who Know...
12. Palace of Mirrors Reprise
13. The Return
Links: (APE + CUE + Log)
http://rapidshare.com/files/255155615/E_-_PM1__Edelce.rar
http://rapidshare.com/files/255177044/E_-_PM2__Edelce.rar
http://rapidshare.com/files/255199803/E_-_PM3__Edelce.rar
http://rapidshare.com/files/255207516/E_-_PM4__Edelce.rar
Pass:
edelce