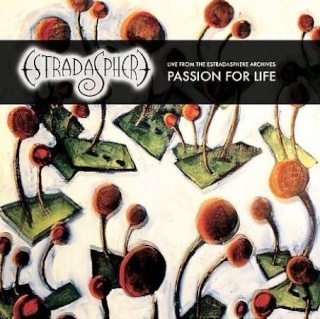 Escuché este disco para hacer un comentario antes de subirlo, y debo decir algo, la banda si toca los temas que escuchamos en sus discos de estudios, fue una grata sorpresa que Estradasphere mantuviera su linea tanto en la post-producción (que la hay, de seguro), como en vivo, si de algo sirven los discos en vivo es precisamente para confirmar el real talento de una banda, y acá queda claramente demostrado, que exquisito menjunje de klezmer, jazz, heavy metal y un avant-MIDI que me dio mucha risa!.
Tracklist:
01. Dissatisfactual Contraband
02. Feed Your Mama's Meter
03. Planet Sparkle
04. Bat Cave
05. Hora Bucharestu Vs. Narodno Kolo
06. Tugboat
07. The Jailing Of Whoolilicious!
08. Kiss Tomorrow Goodbye / The Red Chowder Trenchcoat Conspiracy
09. Graze-a-holic
10. The Danse of Tosho & Slavi / Randy's Desert Adventure
11. Elderly Normal Samurai Tortoises
12. Boss III
13. D-flat Hell
14. Body Slam (lounge version)
Links: (APE + CUE + Log)
1
2
3
4
5
Pass:
edelce